For Your Reflection:
SIXTH SUNDAY AFTER PENTECOST
Theme:
Perhaps the church, at its best, is "all ears." God urges the faithful, again and again, to "listen up!" – to heed the word that gives life. So it was with Abraham and Sarah, Mary and Martha, and the early church at Colossae. So it is today as we join the assembly to hear the word of God, the word of life.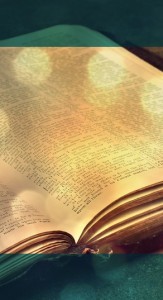 SUNDAYS IN JULY/AUGUST 2022
JULY
3
2 Kings 5:1-14; Psalm 30; Gal. 6:1-16; Luke 10:1-11,16-20
10
Amos 7:7-17; Psalm 82; Col. 1:1-14; Luke 10:25-37
17
Amos 8:1-12;Psalm 52; Col. 1:15-28; Luke 10:38-42
24
Hosea 1:2-10; Psalm 85; Col. 2:6-19; Luke 11:1-13
31
Hosea 11:1-11; Psalm 107:1-9,43; Col. 3:1-11; Luke 12:13-21
AUGUST
7
Isaiah 1:1,10-20; Psalm 50:1-8,22-23; Heb. 11:1-3,8-16; Luke 12:32-40
14
Isaiah 5:1-7; Psalm 80:1-2,8-19; Heb. 11:29-12:2; Luke 12:49-56
21
Jer. 1:4-10; Psalm 71:1-6; Heb. 12:18-29; Luke 13:10-17
28
Jer. 2:4-13; Psalm 81:1,10-16; Heb. 13:1-8,15-16; Luke 14:1,7-14