For Your Reflection:
FOURTH SUNDAY AFTER PENTECOST
Theme: God is the source of our nourishment. Jesus' invitation to
"take and eat…take and drink" is a repeated one. In holy communion, in
the word read and proclaimed, in the assembly of the people of God, the
dominion of God has come near. Rejoice! Your name is written in heaven.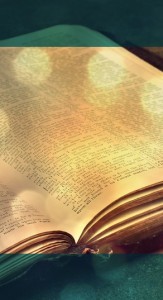 SUNDAYS IN JULY/AUGUST 2022
JULY
3
2 Kings 5:1-14; Psalm 30; Gal. 6:1-16; Luke 10:1-11,16-20
10
Amos 7:7-17; Psalm 82; Col. 1:1-14; Luke 10:25-37
17
Amos 8:1-12;Psalm 52; Col. 1:15-28; Luke 10:38-42
24
Hosea 1:2-10; Psalm 85; Col. 2:6-19; Luke 11:1-13
31
Hosea 11:1-11; Psalm 107:1-9,43; Col. 3:1-11; Luke 12:13-21
AUGUST
7
Isaiah 1:1,10-20; Psalm 50:1-8,22-23; Heb. 11:1-3,8-16; Luke 12:32-40
14
Isaiah 5:1-7; Psalm 80:1-2,8-19; Heb. 11:29-12:2; Luke 12:49-56
21
Jer. 1:4-10; Psalm 71:1-6; Heb. 12:18-29; Luke 13:10-17
28
Jer. 2:4-13; Psalm 81:1,10-16; Heb. 13:1-8,15-16; Luke 14:1,7-14