For Your Reflection:
14th Sunday after Pentecost
The grumbling of the Pharisees and the scribes in today's gospel is actually our holy hope: This Jesus welcomes sinners and eats with them. That our God wills to seek and to save the lost is not only a holy hope, it is our only hope. As Paul's first letter to Timothy reminds us, " The saying is sure and worthy of full acceptance, that Christ Jesus came into the world to save sinners." Thanks be to God.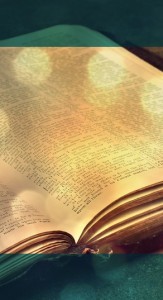 Scriptures for September
1 Jeremiah 2:4-13; Psa. 81:1,10-
16; Heb. 13:1-8,15-16; Luke
14:1,7-14
8 Jeremiah 18:1-11; Psa. 139:1-
6,13-18; Phil. 1:1-21; Luke
14:25-33
15 Jeremiah 4:11-12,22-28; Psa.
14; 1 Tim.1:12-17; Luke 15:1-10
22 Jeremiah 8:18-9:1; Psa. 79:1-9;
1 Tim. 2:1-7; Luke 16:1-13
29 Jeremiah 32:1-3a,6-15; Psa. 91:1-6,14-16; 1 Tim. 6:6-19;
Luke 16:19-31