TRINITY PRESCHOOL
has been providing quality education for children
in our community for 50 years!
Our experienced and caring teachers value each child as an individual and provide a developmental approach to learning!
When children are challenged by carefully planned activities through PLAY, learning happens!
******************************************
email the director at preschool@trinityeastpete.org
stop in during church office hours, Monday-Friday, 9-2
REGISTRATION IS NOW OPEN!
2020-21 SCHOOL YEAR
Personal tours given regularly. Come see our classes in action, meet our teachers, and learn the value of Trinity's approach to early childhood education. (See drop down box above.)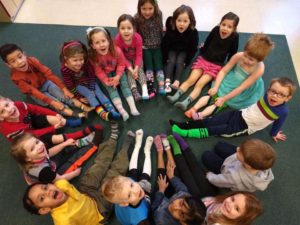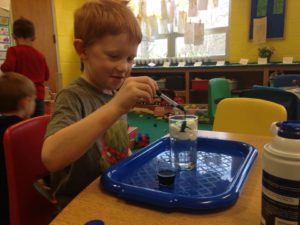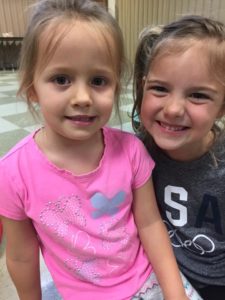 What parents say about Trinity Preschool
"Wow! Teachers and staff are outstanding at building relationships with children, helping them grow socially, emotionally, and encouraging them to LOVE learning–Outstanding!"
"Love, love, love Trinity Preschool! (So does my daughter!)"
"We have been VERY pleased with our experience at Trinity! Both our daughters blossomed while attending! We are sad to be done but will recommend it to our friends! And once our son is old enough, we'll be back."
"I am so thankful for the opportunity to have all my children go through the preschool They are growing into amazing people because of your help."
"(Our daughter) has loved her time at Trinity Preschool and has matured and learned so much. She is totally ready for kindergarten."
Other words used to describe the preschool and staff include "hands on", "caring and nurturing", "resolving conflicts in a loving manner", "very impressed with letter recognition and language skills our (child) has learned".
We would love to show you around and answer any questions you have!
Call the Director at 717-569-1632 or email preschool@trinityeastpete.org.
Also CHECK US OUT ON FACEBOOK!
Registration is open February 1 for NEXT school year.
PLEASE do not delay!
Classes available for 2 year olds:
Tiny Tots (Thursdays, 9-10:30)
Classes available for 3 year olds:
2-day Class (Tuesdays/Thursdays, 9-11:30)
Classes available for 4 and 5 year olds:
3-day Class (Monday/Wednesday/Friday, 9-11:30)
4-day Class (Monday/Tuesday/Wednesday/Friday, 9-11:30)
Enrichment Class (Wednesday, 11:30-2:00)