PASTOR CHRIS' MESSAGE

JANUARY 2019
CONTINUING OUR
JOURNEY OF FAITH!!
An Epiphany Prayer Lord, we see your star and seek your presence in our midst. Draw us to you, guide us by your light, that we, too, might become witnesses to your Good News. In Jesus' name we pray
A MESSAGE FROM PASTOR RANKIN
Dear Fellow Disciples,
I hope you will join us for our mid-winter picnic & celebration following the 10:30 service on January 27. It will be fun to look back and see the many ways we have shared the love of God with our community and the world. We will receive our annual reports and view a slideshow of the many activities and ministries we participated in during 2018.
We do not do this ministry alone. Trinity Church joins other Christians to share the love of God with the world. All of us are empowered by the Holy Spirit to carry forth the light and love of Jesus Christ. As we join our brothers and sisters in Christian ministry, we are surrounded by the grace of God, the love of Christ, and the power of the Holy Spirit.
In this season of Epiphany, God will open our eyes to new opportunities to carry the light and love of Christ to the world. My hope is that each of you will discern how you can share your gifts in this important ministry.
Our leaders are working on their annual reports (deadline is January 14)! These reports will tell us what God has done through us in 2018. However, these reports will also challenge us for the exciting ministry to come in 2019! So what does this ministry look like? I conclude with the response Jesus gave at the synagogue in Nazareth: "The Spirit of the Lord is upon me, because he has anointed me to bring good news to the poor. He has sent me to proclaim release to the captives and recovery of sight to the blind, to let the oppressed go free, to proclaim the year of the Lord's favor." This is not our ministry, but it is the ministry of Jesus Christ. It is Christ who calls us to follow him and to continue his ministry in this place and at this time. As we begin the season of Epiphany, a season focusing on the light that is dawning in the midst of darkness, despair, and distress, may we be committed to sharing the light of Christ to the poor, the homeless, the weak, the vulnerable, the refugee, the outcast, and anyone else Christ sends to us! This is what it means to "catch the vision and share the joy!"
Blessings to all as we begin 2019,
Pastor Chris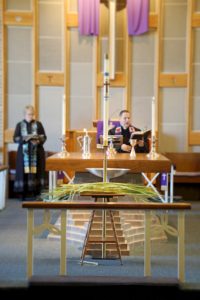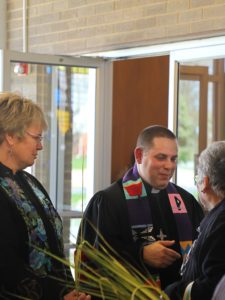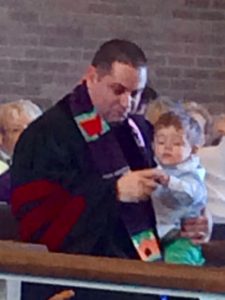 EOV