PASTOR CHRIS' MESSAGE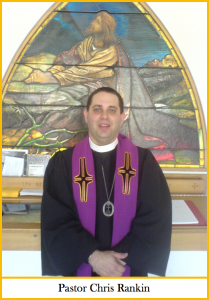 CONTINUING OUR
JOURNEY OF FAITH!!
Now when Jesus heard this, he
withdrew from there in a boat to a
deserted place by himself. But when
the crowds heard it, they followed
him on foot from the towns. When
he went ashore, he saw a great
crowd; and he had compassion for
them and cured their sick. When it
was evening, the disciples came to
him and said, 'This is a deserted
place, and the hour is now late; send
the crowds away so that they may go
into the villages and buy food for
themselves.' Jesus said to them,
'They need not go away; you give
them something to eat.' They
replied, 'We have nothing here but
five loaves and two fish.' And he
said, 'Bring them here to me.' Then
he ordered the crowds to sit down
on the grass. Taking the five loaves
and the two fish, he looked up to
heaven, and blessed and broke the
loaves, and gave them to the
disciples, and the disciples gave them
to the crowds. And all ate and were
filled; and they took up what was left
over of the broken pieces, twelve
baskets full. And those who ate were
about five thousand men, besides
women and children.
(Matthew 14:13-21)
A MESSAGE FROM PASTOR RANKIN
Dear Fellow Disciples,

In the coming months I plan to discuss the four new goals selected by the Consistory at their March meeting. These goals will replace some of the goals
we have already accomplished or are close to completion. The implementation of the goals has been divided between the Elders and the Deacons.
This month I want to focus on the following goal: to establish a balance between "hands-on" and financial support of missions. This congregation financially supports local and global mission efforts. I am still amazed that we gave over $65,000 to various mission projects in 2017. I definitely do not want to lose that momentum! Rather, I want us to build upon that mission focus, and encourage us to seek opportunities to get our hands dirty!
Some members of the Consistory realized that we already provide opportunities for hands-on mission projects. The problem is that you may not know how to become involved in these ministries. Let me offer a brief list and people to contact —
Council of Churches Food Hub: Nancy Enders or Paula Dennes
Power Packs: Deb Lichtenwalner or Paula Dennes
Community Meals: Nancy Enders or Paula Dennes
Called to Care: Tim Geiger or Donna Zirkel
Prayer Shawl: Betty Tyndall
I will be asking these people to share more information about these ministries with you in future newsletters. This information may help you to discern ways to become involved in our vital ministry! In the meantime, I want to lift up some exciting mission opportunities in the coming weeks.
The Christian Education Committee is raising money for the U.C.C. Disaster Response. We saw the need last year with the hurricanes and wild fires. Several Sunday School classes, church groups, and families are assembling baskets for our silent auction. This fundraising effort will conclude on June 3 (Celebration Sunday). Zach Wolgemuth, Executive for U.C.C. Disaster Ministries, will be with us at 9 a.m. to share about the work we are doing in the U.S. and in other countries. I hope his presentation will spark some interest in doing some hands-on projects to help rebuild following a disaster. We can
always partner with other congregations. You will recall that Marcia Eisenhour joined the members of Zion Lutheran in Landisville last year for a mission project in West Virginia. This was a transforming experience for all who participated.
Lastly, we will be feeding people in May at two community meals. Look for the sign-up sheets in the Narthex. We recall Jesus' words to the disciples—"you give them something to eat." Let us build upon our mission focused by going into the places of despair and seeing the face of Christ in those who are in need. This is what an Easter church looks like! May God fill our hearts with compassion for our neighbors in need!
Blessings,
Pastor Chris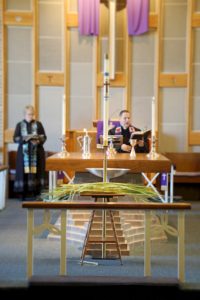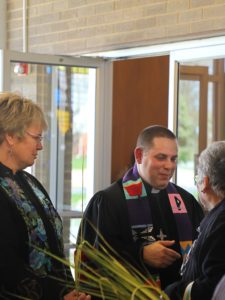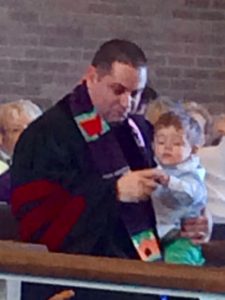 EOV