PASTOR CHRIS' MESSAGE

CONTINUING OUR
JOURNEY OF FAITH!!
For just as the body is one and has many members, and all the members of the body, though many, are one body, so it is with Christ. For in the one Spirit we were all baptized into one body—Jews or Greeks, slaves or free—and we were all made to drink of one Spirit. (I Corinthians 12:12-13 NRSV)
So then you are no longer strangers and aliens, but you are citizens with the saints and also members of the household of God, built upon the foundation of the apostles and prophets, with Christ Jesus himself as the cornerstone. In him the whole structure is joined together and grows into a holy temple in the Lord; in whom you also are built together spiritually into a dwelling-place for God. (Ephesians 2:19-22 NRSV)
A MESSAGE FROM PASTOR RANKIN
Dear Fellow Disciples,
The Christian Church has always experienced divisions. The Apostle Paul was calling the Corinthians to find unity in Christ. These words are very important for the life of the church today! Wemust reach beyond the walls of the building to connect with Christians near and far. Furthermore, we are to build relationships with people from other faith traditions. This is the only way we can grow as a community of faith!
We will begin October with World Communion Sunday. As we gather at the Lord's Table, we are reminded of our relationship with Christians around the world. I learned some years ago that World Communion Sunday doesn't occur everywhere, but the significance of this celebration is that Trinity Church is just a small part of the Christian Church. Join us on October 7 as our liturgy lifts up this global relationship through prayers and music from other countries.
Another important part of our worship on October 7 is receiving the Our Gifts to Others. We are constantly reminded that God has blessed us with so many gifts. Now is the time for us to share those gifts and bless others with God's love and mercy. We share these gifts with our various partners in ministry. There's more information in this newsletter about our ministry partners. Please be generous with the Our Gifts to Others offering.
In this newsletter, you will find an article written by the Rev. Dr. Carrie Call about O.C.W.M. This is some information for you in light of the recent proposal to reduce our contribution to O.C.W.M. in 2019. I want to remind you that our contribution to the U.C.C. is another way we are connected with our brothers and sisters in Christ! We are bound together by Christ!
It doesn't just stop there! We will join our brothers and sisters in Christ on October 21 for the annual CROP Walk. The money raised during the CROP Walk will help put an end to hunger in our local community and around the world. Remember, we walk because they walk—often times many miles in order to have food or clean water to drink. Please consider walking or running on October 21. If you are unable to participate in that manner, then please consider sponsoring one of our walkers/runners!
I leave you with words from the Rev. Dr. Walter Brueggemann, Professor Emeritus of Old Testament at Columbia Theological Seminary: We are bound together, not because we agree or like each other or feel comfortable, but because there is a call from God and to each other. (A Gospel of Hope, pg. 78)
Blessings, Pastor Chris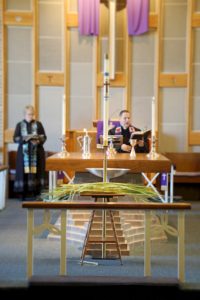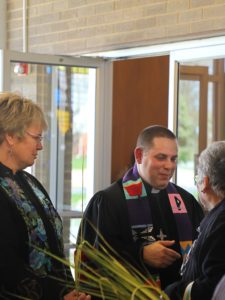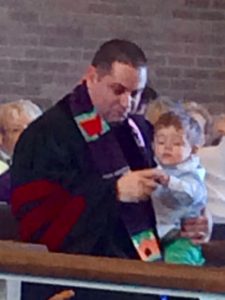 EOV