PASTOR CHRIS' MESSAGE

CONTINUING OUR
JOURNEY OF FAITH!!
God, your blessings overflow! What can we begin to say? How can we begin to show all our gratitude this day? God, we join to worship you, giving thanks for all you do.
Thank you for the life you give, for each friend and family, for the land in which we live, for your love that sets us free. Thank you, God, for daily bread. And for feasts of joy you spread.
Yet at tables where we share, sometimes there is also pain. There may be an empty chair: When will we feel whole again? When our days of grief are long, Thank you that your love is strong.
So we join in thanks this day, and your gifts we freely share. So we follow Christ the Way, loving, serving everywhere. Spirit, may our lives express all our daily thankfulness.
(Hymn by the Rev. Carolyn Winfrey Gillette. Taken from Gifts of Love: New Hymns for Worship Today.)
A MESSAGE FROM PASTOR RANKIN
Dear Fellow Disciples,
By the time you receive this newsletter, Anne's kidney
transplant will be over and we will begin the recovery stage. We have been waiting for this moment
for several months. The waiting period has been challenging at times, especially in recent weeks when the surgery date was changed a few times. However, many of you have read Anne's journal entries on the Caring Bridge site. You have witnessed how her faith in God's love and grace has been a source of strength and comfort during this waiting period. If you have not seen her journal entries, I would invite you to go to www.caringbridge.org/visit/annerankin614.
We are truly grateful for many things. First, we are thankful that her brother, Chuck, is able to donate a kidney. This gift will give Anne a new life for years to come. Also, we are grateful for the wonderful medical care we are receiving from the University of Pennsylvania Hospital. Lastly, we are grateful for the loving support of our family and friends. This includes the members of Trinity Church. We are blessed to be part of this loving and caring congregation. Through your prayerful support and acts of love, we have received the blessings of God's love and peace.
As we now move from the hot and muggy days of summer to the cool and crisp days of fall, we are grateful for the many blessings that God has given to us. The scenery will begin to transform as the leaves change colors and eventually fall from the ground. Our faith reminds us that in these changes we are always experiencing a new beginning. As Anne recuperates from surgery, she will begin to experience a new beginning in her life. The gift of these blessings invites us to respond! We are called to offer God praise and thanksgiving!
You recently received a letter from the Board of Deacons and the Stewardship Committee along with your six month giving statement. The giving to this congregation is very high due to the successful capital campaign and our weekly offering. However, some of our regular giving may have been shifted to the capital campaign. So there is a challenge before all of us. In these remaining four months of 2018, can we give a little extra to help with our deficit? If you have completed your capital campaign pledge, can you give a little extra in the weekly offering? We give in response to God's gifts to us! As Carolyn Winfrey Gilette writes in her hymn, we freely share God's gifts, following in the way of Christ by loving and serving everywhere. May our hearts be full of gratitude for the many blessings we receive fr m God! May we respond by generously sharing those gifts with others!
Blessings, Pastor Chris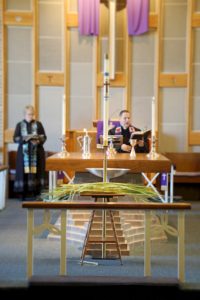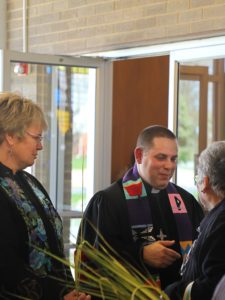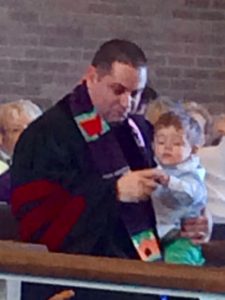 EOV