PASTOR'S MESSAGE
MAY 2019
CONTINUING OUR
JOURNEY OF FAITH!!
TRINITY U.C.C. CAPITAL CAMPAIGN PRAYER (adapted for the conclusion of the campaign) Loving God, you have been a source of blessing and strength to this congregation for 171 years. We give you thanks and praise for the generosity and faithfulness of the leaders who have gone before us. As we end our capital campaign, O God, we give thanks for the guidance of your Holy Spirit. We are grateful for the generous support we received from the members and friends of Trinity U.C.C. as we fulfilled the call to make our church building accessible for all people. We pray that the Holy Spirit will continue to guide as we look forward to our future ministry with hope and excitement. Help us, O God, to catch the vision and share the joy! We ask all of this in the name of Jesus Christ. Amen. Catch the Vision, Share the Joy!!
A MESSAGE FROM OUR PASTOR
Dear Fellow Disciples,
The summer months have quickly arrived. The kids are eager to get out of school and do some fun activities this summer! Many of you will be gone throughout the summer due to vacation and other exciting things! However, I want to remind you of some exciting things happening at Trinity this summer!
1. Congregational event at the Lancaster Barnstomers will be held on June 2 at 1 p.m. This event is sponsored by the Evangelism Committee as a way to bring members and friends together for a social event. This will be a lot of fun! 2. The Rite of Confirmation for Lily Kilgore will be held on June 9 at 9:30 a.m. with a Service of Word & Sacrament. We will not have our 7:45 service that day. Join us for a special koinonia following the service in Isenberg Hall.
3. The Celebration of our Capital Campaign will happen on June 23 with a Service of Word & Sacrament at 9:30 a.m. (no 7:45 service again). Following the service, there will be a brunch in Isenberg Hall. The sign-up sheet is in the Narthex.
4. VBS will be held July 8-12. Children, youth, and adults will gather to focus on the theme "Knit in God's Love". We are still in need of volunteers, so speak with Dina Slechta or Diane Rice if you are interested.
5. The Annual Friendship Fest/Ice Cream Social will be held on July 21 from 4-7 p.m. The Evangelism Committee is collaborating with the Preschool Board for this event. We will also be celebrating the 50th anniversary of Trinity's preschool during this event. There will be more information in the coming weeks about this event.
6. The Church Picnic will be held on August 25 from 3-6 p.m. at the Rapho Township Park. Talk with Donna Denlinger if you are willing to assist with the planning of the picnic
7. The Pastor's Sabbatical will be from July 22-September 7. Look for more information in a separate article.
Wow, Trinity will be a little busy this summer! This is a good thing. I hope all of us will find time for rest and renewal. However, I also hope that you will find a way to be engaged with the congregation during the summer months. As we plan to celebrate the completion of our capital campaign, I have adapted our original prayer. Since this campaign commenced in 2016, God has been doing some amazing things in our midst. The pledges exceeded the goal. As of the end of May, we have received 95% of the goal through the pledges and additional gifts. Praise the Lord! We now look forward to see what God will do next! As we celebrate, may we be filled with the power of the Holy Spirit! Blessings,
Pastor Chris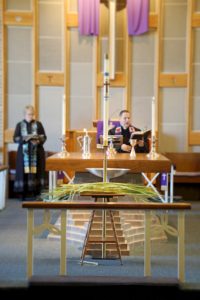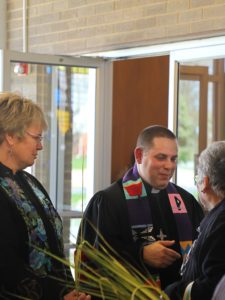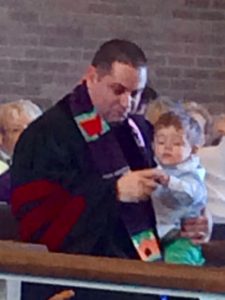 EOV