PASTOR CHRIS' MESSAGE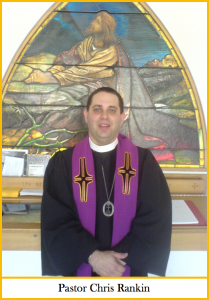 CONTINUING OUR
JOURNEY OF FAITH!!
A LENTEN PRAYER
O God our deliverer, you
led your people of old
through the wilderness
and brought them to the
Promised Land. Guide
now the people of your
church, that, following
our Savior, we may walk
through the wilderness of
this world toward the
glory of the world to come;
through Jesus Christ our
Lord, who lives and reigns
with you and the Holy
Spirit, One God, now and
forever. Amen.
A MESSAGE FROM PASTOR RANKIN
Dear Fellow Disciples,

You recently received a letter regarding the financial
information for 2017. I'm sure you were alarmed by the
information included in the letter. However, we can
honestly say that giving to Trinity Church is pretty high right
now. We exceeded our capital campaign goal, and you
have been faithful with your contributions to that campaign
(we reached the 70% mark before the end of the second year). We gave over $65,000 to missions in 2017. I know this level of giving will continue in 2018. We just have to takesome other steps in 2018 to sustain our ongoing operations, and more importantly, the mortgage payments.
Your initial response might be "we can't do this!" I would encourage us not to have this attitude. Rather, I want us to look at ways we can do this. Let us look at what Jesus says in Mark 8:34-35:
He called the crowd with his disciples, and said to them, "If any want tobecome my followers, let them deny themselves and take up their cross tofollow me. For those who want to save their life will lose it, and those wholose their life for my sake, and for the sake of the gospel will save it."
As Jesus calls us to follow him, he also warns us that this life will not be easy. He wants a commitment from us. So there really is no room for the "we can't do this" mentality. We are simply called to go forth and trust in the presence of God!
I know we can do this because this congregation is committed to its ministry and mission in the community and beyond. You have been a faithful witness of Jesus Christ for 170 years, and it will continue for many years to come!
So how can we do it? You can continue to be faithful with your weekly offering and your pledges to the capital campaign. If you have already fulfilled your capital campaign pledge, you could consider an extra gift to the building fund to help with the mortgage payments. This is also a good time to remind you of the dining cards for the Knight & Day Diner and the Park City Diner. Above all, you can continue to keep our congregation in your prayers.
It takes all of us to strengthen the work of our congregation. I pray that you will discern how you might be able to increase your support of our ministry. Just imagine what might be possible if we each prayerfully consider how we can increase our support! I know we can do this because God is in our midst, calling us to new ministries, and sending us to new places! As we continue the pilgrimage to the cross, let us take up our own crosses and follow Christ!
Blessings,
Pastor Chris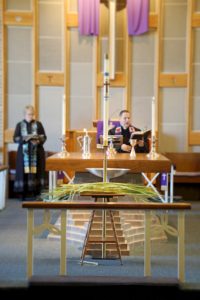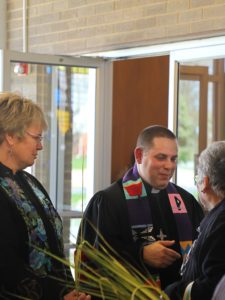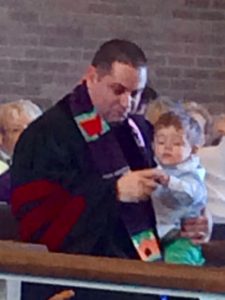 EOV